What's Next! – February 1991
January 1991 was a rough month for Sega releases, and that makes sense. Publishers usually only release a game in the bleak winter months if their intent is to quietly kill their game. Gain Ground and Flicky are exceptions, and they deserve to be on every single Genesis compilation until the end of time. And Dick Tracy on the Genesis (not the Master System) is a solid beat-em-up in a pre-Streets of Rage world. But the rest? Let's just say no one's busting out Ultimate Qix, Technocop or House of Tarot at a retro gaming party.
February 1991 may or may not be a similarly rough month, but it is heavy on sports, so say a prayer for me. The rest of this month's releases seem to fall between "promising" (Castle of Illusion) and "what the…" (Bimini Run). But like January, February only has a dozen releases; if the games are bad, at least it will all be over soon.
Super Volleyball – 02/01/91 (JP – Genesis)
The Pro Yakyuu '91 – 02/02/91
Psychic World – 02/02/91
Powerball – 02/08/91
Battle Golfer Yui – 02/15/91
Twin Cobra – 02/22/91
Pop Breaker – 02/23/91
Warrior of Rome – 02/24/91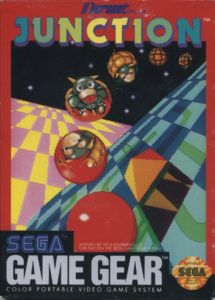 Junction – 02/24/91
Castle of Illusion Starring Mickey Mouse – 02/91 (US, EU – Master System), 03/21/91 (JP – Game Gear)
Bimini Run – 02/91 (US)
Phantasy Star II: Anne's Adventure – 02/91 (JP)